Kendall Realtors
Kendall Realtors specializes in assisting buyers, sellers, landlords and renters of residential and commercial property in Dadeland, Kings Creek, Glenvar Heights, Sunset Drive, Kendall Drive, Kendale Lakes, the Hammocks, Sable Chase, the Crossings, Three Lakes, Kendall West, Country Walk, Dadeland Towers, Snapper Creek and Snapper Village.
Kendall Realtors serves every client based on their needs. Whether you are a business professional seeking a commercial building or warehouse, a single family looking for their first home, or a student looking to rent while attending Miami Dade College, Florida International University or the University of Miami; Kendall Realtors can offer you the area's best housing options to meet your budget.
East & West Kendall
Kendall, FL has seen a population explosion in the last 20 years. New schools, hospitals, housing developments, businesses and shopping malls make this an ideal suburban location for professionals or single families. Kendall offers some of the most affordable properties, and lowest tax rates, in Miami Dade County. It's no wonder people from all over the United States, Europe, South and Central America and the Caribbean flock to this location searching for the best deals on commercial and residential properties.
East and West Kendall offer a wide range of housing choices, the options seem almost endless when trying to find a property best suited for your lifestyle. Our experienced representatives scan the neighborhoods of Kendall and Pinecrest daily for the best deals on houses, townhouses, apartments and condominiums for purchase or rent.
Commercial Properties

Kendall Realtors can also assist local, national and international business companies find the ideal location for their commercial property. Kendall, FL has a wide range of office buildings, office/condos, shopping malls, strip centers and anchor spaces available for immediate occupation that can accommodate businesses of any size.
Whether you are looking to lease or purchase a commercial property, Kendall Realtors can show the best locations available in East and West Kendall. Some commercial properties that we suggest include the TJ Maxx Plaza (retail/showroom), BB&T Bank Building, 117 Professional Arts Center, Plaza 77 Shops, Datran Center and Flanigans Calusa Center.
Contact
Call us today at (786) 515-7029 to speak with one of our representatives or EMAIL US and we will answer your inquiry promptly.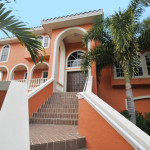 Buy in Kendall
Once you have secured a mortgage and have decided on an area, Kendall Realtors can guide you through your housing choices. Whether you are a savvy real estate investor or a first time home buyer Kendall Realtors will fulfill your needs with professionalism and integrity.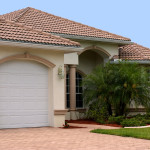 Sell in Kendall
If you are considering selling your residential or commercial property, Kendall Realtors can list it for you. We are in constant contact with large pool of buyers actively looking to purchase properties in the Kendall area. Our intimate knowledge of the area produces the results our clients expect.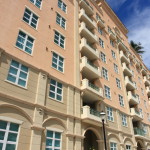 Rent in Kendall
Looking to rent a house, apartment or condo in Kendall? We can offer you an extensive list of properties for rent. Please note we only offer 1 year leases or more. Unfortunately are unable to offer month to month or 6 month leases.